By default Windows contains generic drivers for many different types of hardware connected to your computer. Unfortunately, many of these drivers that are bundled with Windows tend to be generic and do not support all of the advanced features of the hardware being installed. Therefore you would want to download and install the driver created by the hardware manufacturer so that Windows understands how to use these special features.
Also as time goes by, hardware manufacturers release new versions of their drivers to fix bugs, increase performance, increase stability on your computer, or add new features. When these drivers are released it is recommended that you upgrade your driver to take advantage of these new enhancements.
When new drivers are released they tend to come in two types of updates. The first type is a program that you run that will automatically update the driver for you and then prompt you to reboot your computer. The second type is a set of driver files that you need to manually update the drivers with. This tutorial will focus on teaching you how to upgrade your driver using both methods.
The Process
Launch your device manager. You can find it at Control Panel>System>Hardware>Device Manager.
2 Right click the unknown device you will find details after you click properties.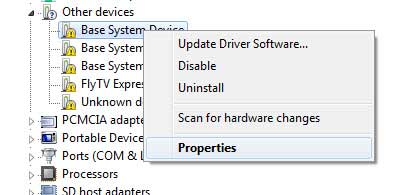 3 A new windows will open, which will display the various properties of your device. Click on the Driver tab in the top of the window (red arrow). Then look at the details in the Driver Version line (blue arrow):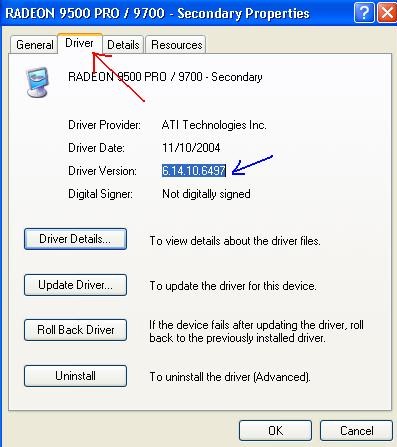 4 Download Driver Navigator and Finding the latest driver