Dell Laptops Vostro 3460 Drivers Download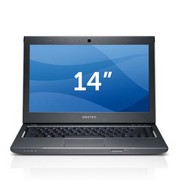 This site maintains the list of Dell Drivers available for Download. Just browse our organized database and find a driver that fits your needs. We are adding new drivers daily, So we can make sure you will download the newest drivers in our site, If you has any Drivers Problem, Just Contact us, then we will help you resolve the Driver Problem.

Here is the list of Dell Laptops Vostro 3460 Drivers we have for you. To Download Dell Laptops Vostro 3460 Drivers you should Download Our Driver Software of Driver Navigator. Then you can download and update drivers automatic. We are Professional Drivers Company, We will make sure you will Download the exact drivers for your computer.Just Download and Do a free scan for your computer now.


---
Browse
Type
Name
OS
Size
Download
Application - Driver
Intel WiDi Intel WiDi 3.5 for Win8 support
Windows 8 (32-bit)
Windows 8 (64-bit)
248.56M
Download
Application - Driver
Intel WiDi Intel WiDi 3.5 for Win7 support
Windows 7 (32-bit)
Windows 7 (64-bit)
248.56M
Download
Application - Driver
Intel WiDi Intel WiDi 3.5 for Win8 support
Windows 7 (32-bit)
Windows 7 (64-bit)
Windows 8 (32-bit)
Windows 8 (64-bit)
249.96M
Download
Audio - Driver
Conexant Audio driver Conexant Audio driver
Windows 8 (32-bit)
Windows 8 (64-bit)
Windows XP
53.79M
Download
Audio - Driver
Conexant High-Defination Audio Driver This package provides the driver for Conexant High Defination Audio CX20672-21Z for Vostro 3x60 series and Inspiron 7x20 series and 5x20 series that are running following Windows Operating system: Windows 7.
Windows 7 (32-bit)
Windows 7 (64-bit)
124.34M
Download
Audio - Driver
Conexant Audio driver Conexant Audio driver
Windows 8 (32-bit)
Windows 8 (64-bit)
53.99M
Download
Audio - Driver
Conexant audio driver Conexant audio driver update
Windows 7 (32-bit)
Windows 7 (64-bit)
Windows XP
50.51M
Download
Audio - Driver
Conexant Smart Audio Driver This package provides Conexant High Definition Audio Driver and are supported on Inspiron 5x20,5425 series and Vostro 3460 series running the following Windows Operating Systems: Windows 8.
Windows 8 (64-bit)
125.11M
Download
Chipset - Driver
Intel Management Engine Interface Driver This package provides the driver for Intel Management Engine Interface Driver is supported on Inspiron 7x20 series, Vostro 3x60 series and XPS L32xX series that are running following operating systems: Windows 8.
Windows 8 (64-bit)
60.57M
Download
Chipset - Driver
Intel ME driver Intel MEI driver
Windows 7 (32-bit)
Windows 7 (64-bit)
45.33M
Download
Chipset - Driver
Intel Chipset Driver This package provides the driver for the Intel QS77/HM77 Chipsets and is supported on Inspiron 7xxx series and 5xxx series, vostro 3xxx series and XPS L322X running the following Windows Operating system: Windows 7 and Windows 8
Windows 7 (32-bit)
Windows 7 (64-bit)
Windows 8 (64-bit)
9.09M
Download
Chipset - Driver
Realtek USB 2.0 Card Reader Driver This package provides the driver for Realtek USB 2.0 Card Reader and is supported on Inspiron 7x20 and 5x20 series, Vostro 3x60 series that are running following operating systems: Windows 7 and Windows 8.
Windows 7 (32-bit)
Windows 7 (64-bit)
Windows 8 (32-bit)
Windows 8 (64-bit)
14.93M
Download
Chipset - Driver
Intel Chief River HM77 Chipset Intel Chief River HM77 Chipset
Windows 7 (32-bit)
Windows 7 (64-bit)
Windows XP
2.98M
Download
Chipset - Driver
Realtek RTS5128 Card Reader Realtek RTS5128 Card Reader Win8 driver
Windows 8 (64-bit)
Windows XP
16.89M
Download
Chipset - Driver
Intel ME driver Intel ME driver
Windows 7 (32-bit)
Windows 7 (64-bit)
Windows 8 (32-bit)
Windows 8 (64-bit)
54.64M
Download
Chipset - Driver
Intel USB 3.0 eXtensible Host Controller Driver This package provides Intel USB 3.0 eXtensible Host Controller Driver and is supported on Inspiron 5xxx series, Inspiron 7xxx series, Vostro 3xxx series and XPS L322X that are running the following Windows operating systems: Windows 7
Windows 7 (32-bit)
Windows 7 (64-bit)
11.24M
Download
Chipset - Driver
Intel Management Engine Interface Driver This package provides the driver for the Intel Management Engine Interface is supported on Inspiron and Vostro 3460,3360,3760 running the following Windows operating systems: Windows 7.
Windows 7 (32-bit)
Windows 7 (64-bit)
51.27M
Download
Chipset - Driver
Intel Chief River QS77 Chipset Intel Chief River HM77/QS77 Chipset
Windows 8 (32-bit)
Windows 8 (64-bit)
2.87M
Download
Communications - Driver
DW5560 driver installer release DW5560 driver installer release
Windows 7 (32-bit)
Windows 7 (64-bit)
Windows XP
Windows XP (64-bit)
75.19M
Download
Communications - Driver
Dell Update Package for driver installer supporting DW5560 Mobile Broadband Mini-Card Dell Update Package for driver installer supporting DW5560 Mobile Broadband Mini-Card
Windows 8 (32-bit)
Windows 8 (64-bit)
16.60M
Download
Communications - Driver
DW5630 generic driver installer CSMB Driver installer supporting Dell Wireless 5630 Mobile Broadband Mini-Card - Generic Customer installer
Windows 7 (32-bit)
Windows 7 (64-bit)
Windows XP
43.59M
Download
Communications - Driver
DELL,MDM,WRLES,DW5804, ATT,LTE,2.02.28.002.1,A00 Driver installer supporting DW5804 LTE Mobile Broadband Mini-Card
Windows 7 (32-bit)
Windows 7 (64-bit)
Windows Vista (32-bit)
Windows Vista (64-bit)
20.91M
Download
Communications - Driver
Dell Update Package of driver supporting DW5560 Mobile Broadband Mini-Card Dell Update Package of driver supporting DW5560 Mobile Broadband Mini-Card
Windows 7 (32-bit)
Windows 7 (64-bit)
51.18M
Download
Communications - Driver
DELL,SRV,SW,DRVR,NBK,DW5560,7.1.0.3,A00 DW5560 customer install driver (WM7.1.0) release
Windows 7 (32-bit)
Windows 7 (64-bit)
Windows XP
Windows XP (64-bit)
75.38M
Download
Communications - Driver
Dell Update Package for driver installer supporting DW5560 Mobile Broadband Mini-Card Dell Update Package for driver installer supporting DW5560 Mobile Broadband Mini-Card
Windows 8 (32-bit)
Windows 8 (64-bit)
10.58M
Download
Communications - Driver
DELL,MDM,WRLES,DW5630,MCRD,HF,2.02.29.001,A00 CSMB Driver installer supporting Dell Wireless 5630 Mobile Broadband Mini-Card - Sprint Customer installer
Windows 7 (32-bit)
Windows 7 (64-bit)
Windows Vista (32-bit)
Windows Vista (64-bit)
Windows XP
Windows XP (64-bit)
50.11M
Download
Communications - Driver
DELL,MDM,WRLES,DW5630,MCRD,HF,2.02.29.001.1,A00 CSMB Driver installer supporting Dell Wireless 5630 Mobile Broadband Mini-Card - TMobile USA Customer installer
Windows 7 (32-bit)
Windows 7 (64-bit)
Windows XP
Windows XP (64-bit)
50.11M
Download
Communications - Driver
Dell Update Package of driver supporting DW5560 Mobile Broadband Mini-Card Dell Update Package of driver supporting DW5560 Mobile Broadband Mini-Card
Windows 7 (32-bit)
Windows 7 (64-bit)
45.23M
Download
Input - Driver
Dell Touchpad Driver This package provides the driver for ALPS Touchpad and are supported on Inspiron 7x20 and 5x20 series, Vostro 3x60 series running the following Windows Operating System: Windows 7 and Windows 8.
Windows 7 (32-bit)
Windows 7 (64-bit)
Windows 8 (64-bit)
65.89M
Download
Input - Driver
ALPS touchpad driver ALPS touchpad driver
Windows 7 (32-bit)
Windows 7 (64-bit)
Windows XP
59.30M
Download
Input - Driver
ALPS Touchpad Driver ALPS touchpad driver for Win8
Windows 8 (32-bit)
Windows 8 (64-bit)
59.40M
Download
Network - Driver
Dell WiFi and BT Driver This package provides the driver for Dell Wireless Bluetooth and is supported on Vostro 3x60 that are running following operating systems: Windows 8.
Windows 8 (32-bit)
Windows 8 (64-bit)
239.71M
Download
Network - Driver
Dell WiFi and BT Driver This package provides the driver for Dell DW1704 WiFi and Bluetooth and is supported on Inspiron 7x20 series and 5x20 series, Vostro 3x60 series that are running on the following Windows Operating Systems: Windows 7
Windows 7 (32-bit)
Windows 7 (64-bit)
317.25M
Download
Network - Driver
Intel Centrino Advanced-N 2230 Intel Centrino Advanced-N 2230
Windows 7 (32-bit)
Windows 8 (32-bit)
80.67M
Download
Network - Driver
Relase for DW1901 DW1901 WLAN/BT MUP2.3 driver.
Windows 7 (32-bit)
Windows 7 (64-bit)
170.58M
Download
Network - Driver
Intel Centrino Advanced-N WLAN Driver Intel PROSet/Wireless WiFi Software v15.5.1 PV
Windows 8 (64-bit)
83.02M
Download
Network - Driver
Intel Centrino Advanced-N Intel PROSet/Wireless WiFi Software v15.5.6 PV
Windows 8 (32-bit)
82.91M
Download
Network - Driver
DELL,SRV,DRVR,WIFI,N2230,3360,15.1.1.1,A01 Intel PROSet/Wireless WiFi Software v15.1.1
Windows 7 (64-bit)
196.27M
Download
Network - Driver
DELL,SRV,DRVR,DW190,5323,WLAN_10.0.0.48/BT_7.4.0.126,A02 DW1901 WiFi and Bluetooth drivers
Windows 7 (32-bit)
Windows 7 (64-bit)
153.53M
Download
Network - Driver
Intel PROSet/Wireless Bluetooth Software v2.0 Intel PROSet/Wireless Bluetooth Software v2.0
Windows 7 (64-bit)
Windows XP
46.73M
Download
Network - Driver
Atheros Ethernet Controller Driver This package provides the Driver for the Atheros 8161/8162 Ethernet Inspiron 5xxx and 7xxx series and Vostro 3xxx series running the following Windows Operating System: Windows 7.
Windows 7 (32-bit)
Windows 7 (64-bit)
23.29M
Download
Network - Driver
Dell WiFi + BT Driver This package provides Dell Wireless 1704 802.11 b/g/n WiFi + Bluetooth Driver is supported on Vostro 3x60 Series, Inspiron 7x20, 5x20, 5425 and 5323 Series running the following Windows Operating Systems: Windows 8.
Windows 8 (32-bit)
Windows 8 (64-bit)
433.39M
Download
Network - Driver
Dell Wi-Fi+ BT Driver This package provides Dell Wireless 1703 802.11b/g/n Adapter,Bluetooth v4.0 and are supported on Inspiron and Vostro 3x60 Series running the following Windows Operating System: Windows 7.
Windows 7 (32-bit)
Windows 7 (64-bit)
167.17M
Download
Network - Driver
Intel Centrino Advanced-N 2230 V15.2 Production Version Release
Windows 7 (64-bit)
Windows 8 (64-bit)
89.68M
Download
Network - Driver
Intel Centrino Advanced-N WLAN Driver Intel PROSet/Wireless WiFi Software v15.5 PC
Windows 8 (64-bit)
83.01M
Download
Network - Driver
DELL,SRV,DRVR,LAN,VOS,3460,2.0.11.12,A00 Network:Atheros Ar8161/8165 PCI-E Gigabit Ethernet Controller (NDIS 6.20), Atheros AR8162/8166/8168 PCI-E Fast Ethernet Controller (NDIS 6.20) Driver
Windows 7 (32-bit)
Windows 7 (64-bit)
Windows XP
5.11M
Download
Security - Driver
Validity Sensor Driver This package provides Validity Sensor Driver and is supported on Vostro 3xxx series that are running the following Windows operating systems: Windows 7 and Windows 8
Windows 7 (32-bit)
Windows 7 (64-bit)
Windows 8 (32-bit)
Windows 8 (64-bit)
28.84M
Download
Security - Driver
DELL,SRV,DRVR,FINGER,VOS,3460,2.1.0.3,A00 Validity Sensor driver for fingerprint reader
Windows 7 (32-bit)
Windows 7 (64-bit)
51.41M
Download
Security - Driver
Validity Sensor Validity Sensor driver for fingerprint reader
Windows 7 (32-bit)
Windows 7 (64-bit)
Windows 8 (32-bit)
Windows 8 (64-bit)
54.41M
Download
Serial ATA - Driver
Intel RapidStorage Driver Intel RapidStorage driver for Win8
Windows 8 (32-bit)
Windows 8 (64-bit)
11.89M
Download
Serial ATA - Driver
Intel Rapid Storage Technology Driver This package provides the driver for the Intel Rapid Storage Technology is supported on Inspiron and Vostro 3x60 series running the following Windows operating systems: Windows 7 and Windows 8.
Windows 7 (32-bit)
Windows 7 (64-bit)
Windows 8 (64-bit)
17.90M
Download
Serial ATA - Driver
Intel RapidStorage Driver Intel RapidStorage driver for Win8
Windows 7 (32-bit)
Windows 7 (64-bit)
Windows 8 (32-bit)
Windows 8 (64-bit)
11.89M
Download
Serial ATA - Hardware
Toshiba MK1676GSX 160GB 5400RPM SATA2 HDD(HF), MK2576GSX 250GB 5400RPM SATA2 HDD(HF), MK3275GSX 320GB 5400RPM 4KE SATA2 HDD(HF), MK5076GSX 500GB 5400RPM SATA2 HDD(HF), MK6475GSX 640GB 5400RPM 4KE SATA2 HDD(HF), v.GS002D, A02 Toshiba MKxxxxGSX HDD FW version GS002D
Windows 7 (32-bit)
Windows 7 (64-bit)
Windows Vista (32-bit)
Windows Vista (64-bit)
Windows XP
Windows XP (64-bit)
2.22M
Download
System Utilities - Driver
ST Microelectronics Free Fall Sensor Driver This package provides ST Microelectronics 3-Axis Digital Accelerometer Driver and is supported on Vostro 3x60 series that are running following Windows Operating Systems: Windows 7 and Windows 8.
Windows 7 (32-bit)
Windows 7 (64-bit)
Windows 8 (32-bit)
Windows 8 (64-bit)
26.91M
Download
Video - Driver
Intel Graphics Driver This package provides Intel HD Graphics(4000/2500) Driver and is supported on Vostro 3x60 Series running the following Windows Operating System: Windows 7.
Windows 7 (32-bit)
114.37M
Download
Video - Driver
Intel HD Graphics 4000 Intel HD Graphics 4000 Intel HD Graphics 3000 Intel HD Graphics 2500 Intel HD Graphics Family
Windows 7 (32-bit)
Windows XP
170.68M
Download
Video - Driver
nVIDIA Graphics Driver This package provides the driver for the nVIDIA Geforce Graphics and is supported on the Inspiron N7110 and Vostro 3460, 3570 running the following Windows operating systems: Windows 7
Windows 7 (32-bit)
156.40M
Download
Video - Driver
Nvidia Geforce GT630M Graphics Driver Nvidia Geforce GT630M Graphics Driver
Windows 7 (64-bit)
Windows XP
190.96M
Download
Video - Driver
nVIDIA Graphics Driver This package provides the driver for the nVIDIA GeForce GT 630M Graphics and is supported on Vostro 3460 that are running following Windows Operating system: Windows 7.
Windows 7 (32-bit)
161.92M
Download
Video - Driver
Intel HD Graphics 4000 Intel HD Graphics 4000 Intel HD Graphics 3000 Intel HD Graphics 2500 Intel HD Graphics Family
Windows 7 (32-bit)
110.29M
Download
Video - Driver
Intel HD Graphics 4000 Intel HD Graphics 4000
Windows 8 (32-bit)
106.43M
Download
Video - Driver
nVIDIA Graphics Driver This package provides the driver for NVIDIA GeForce GT 630M Graphics and is supported on Vostro 3460 running the following Windows Operating Systems: Windows 7.
Windows 7 (64-bit)
212.66M
Download
Video - Driver
Nvidia Geforce Graphics Driver (Window 7 / Windows 8) Nvidia Geforce Graphics Driver (Window 7 / Windows 8)
Windows 7 (32-bit)
Windows 8 (32-bit)
155.33M
Download
Video - Driver
nVIDIA Graphics Driver This package provides the driver for the NVIDIA GeForce GT 650M Graphics and is supported on Inspiron XX20 series and Vostro 3460 that are running following Windows Operating system: Windows 7 and Windows 8.
Windows 7 (64-bit)
Windows 8 (64-bit)
216.83M
Download
Video - Driver
Nvidia Geforce Graphics Driver Nvidia Geforce Graphics Driver
Windows 8 (64-bit)
209.19M
Download
Video - Driver
Intel Graphics Driver This package provides the driver for Intel HD Graphics (4000/2500) and is supported on Inspiron 5x20 and 7x20 series and 5323 and Vostro 3x60 series running the following Windows operating systems: Windows 8.
Windows 7 (64-bit)
Windows 8 (64-bit)
143.21M
Download