Lenovo ThinkPad T430 Drivers Download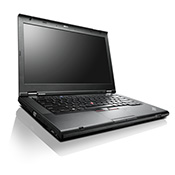 This site maintains the list of Lenovo Drivers available for Download. Just browse our organized database and find a driver that fits your needs. We are adding new drivers daily, So we can make sure you will download the newest drivers in our site, If you has any Drivers Problem, Just Contact us, then we will help you resolve the Driver Problem.

Here is the list of Lenovo ThinkPad T430 Drivers we have for you. To Download Lenovo ThinkPad T430 Drivers you should Download Our Driver Software of Driver Navigator. Then you can download and update drivers automatic. We are Professional Drivers Company, We will make sure you will Download the exact drivers for your computer.Just Download and Do a free scan for your computer now.


---
Browse
Type
Name
OS
Size
Download
Audio
Realtek High Definition Audio Driver
Windows 7 (32-bit)
Windows 7 (64-bit)
Windows 8 (32-bit)
Windows 8 (64-bit)
86.31 MB
Download
Audio
Lenovo HID HW Radio Driver
Windows 8 (32-bit)
Windows 8 (64-bit)
2.8 MB
Download
Audio
Realtek High Definition Audio Driver
Windows XP
86.31 MB
Download
Camera and Card Reader
Ricoh Media Card Reader Driver
Windows 8 (32-bit)
Windows 8 (64-bit)
3.18 MB
Download
Camera and Card Reader
SmartCard Reader Driver
Windows 8 (64-bit)
506.5 KB
Download
Camera and Card Reader
Integrated Camera Driver
Windows 7 (32-bit)
Windows 7 (64-bit)
Windows XP
10.8 MB
Download
Camera and Card Reader
SmartCard Reader Driver
Windows 7 (64-bit)
476.9 KB
Download
Camera and Card Reader
Media Card Reader Driver
Windows 7 (32-bit)
Windows 7 (64-bit)
Windows XP
3.37 MB
Download
Camera and Card Reader
SmartCard Reader Driver
Windows 8 (32-bit)
515.9 KB
Download
Camera and Card Reader
Integrated Camera Driver
Windows 8 (32-bit)
Windows 8 (64-bit)
11.2 MB
Download
Camera and Card Reader
SmartCard Reader Driver
Windows 7 (32-bit)
485.2 KB
Download
Camera and Card Reader
SmartCard Reader Driver
Windows XP
326.3 KB
Download
Chipset
Intel Management Engine Interface 8.0 and Serial Over LAN (SOL) Driver
Windows 7 (32-bit)
Windows 7 (64-bit)
Windows XP
34.09 MB
Download
Chipset
Intel Management Engine Interface 8.1 and Serial Over LAN (SOL) Driver
Windows 8 (32-bit)
Windows 8 (64-bit)
34.4 MB
Download
Mouse and Keyboard
Synaptics UltraNav Driver
Windows 8 (32-bit)
Windows 8 (64-bit)
Windows 7 (32-bit)
Windows 7 (64-bit)
Windows Vista (32-bit)
Windows Vista (64-bit)
Windows XP
27.63 MB
Download
Networking: LAN (Ethernet)
Intel PRO/1000 LAN Adapter Software (Gigabit Ethernet Driver)
Windows 7 (32-bit)
Windows 7 (64-bit)
Windows XP
24.1 MB
Download
Networking: LAN (Ethernet)
Intel PRO/1000 LAN Adapter Software (Gigabit Ethernet Driver)
Windows 7 (32-bit)
Windows 7 (64-bit)
Windows XP
24.1 MB
Download
Networking: Wireless WAN
Ericsson H5321gw/F5521gw Mobile Broadband Driver
Windows 7 (32-bit)
Windows 7 (64-bit)
Windows XP
17 MB
Download
Networking: Wireless WAN
Ericsson H5321gw/C5621gw Mobile Broadband Driver
Windows 8 (32-bit)
Windows 8 (64-bit)
4.65 MB
Download
Storage
Intel Rapid Storage Technology Driver
Windows 7 (64-bit)
Windows Vista (64-bit)
Windows XP
Windows XP (64-bit)
581.62 KB
Download
Storage
Intel Rapid Storage Technology Driver
Windows 8 (32-bit)
546 KB
Download
Storage
Intel Rapid Storage Technology Driver
Windows 8 (64-bit)
579 KB
Download
Storage
Intel Rapid Storage Technology Driver
Windows 7 (32-bit)
Windows Vista (32-bit)
Windows XP
545.69 KB
Download
USB device
Intel USB 3.0 Driver
Windows 7 (32-bit)
Windows 7 (64-bit)
4.8 MB
Download
Video
NVIDIA Optimus Display Driver
Windows 7 (32-bit)
200.65 MB
Download
Video
NVIDIA Optimus Display Driver
Windows 8 (32-bit)
200.08 MB
Download
Video
NVIDIA Optimus Display Driver
Windows 7 (64-bit)
267.26 MB
Download
Video
Intel HD Graphics Driver
Windows 8 (64-bit)
81.8 MB
Download
Video
Intel HD Graphics Driver
Windows 8 (32-bit)
67.18 MB
Download
Video
Intel (R) HD Graphics Driver
Windows XP
13.42 MB
Download
Video
NVIDIA Optimus Display Driver
Windows 8 (64-bit)
260.36 MB
Download
Video
Intel(R) HD Graphics Driver
Windows 7 (32-bit)
83.8 MB
Download
Video
Intel(R) HD Graphics Driver
Windows 7 (64-bit)
108.8 MB
Download
Video
NVIDIA Display Driver
Windows XP
106.6 MB
Download