DriversDownloader is in the Holiday spirit! The Once-A-Year Holiday Sale is ON! From now through the New Year's celebrations, you can pick up all the most popular DriversDownloader titles On SALE for up to 80% OFF! It's the most wonderful time of the year! Grab your Christmas cheer today! We wish you all a Merry Christmas and a wonderful New Year 2015!
Ho! Ho! Ho! ~ Holiday Giveaway
Big Discount ~ Buy One Now!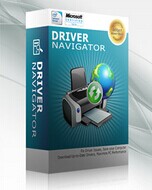 Automatic Download & Update Drivers For your windows computer.
$29.95
Drivers Downloader

$89.95 $29.95
Merrier X'mas for Less ~ ALL ON SALE!